Arm Your Team with the Tools to Kill Cockroaches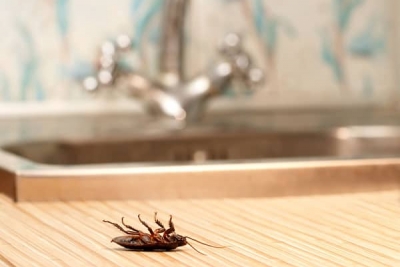 There's a lot to look forward to this spring - from warmer days to loosening COVID-19 restrictions. However, no one's looking forward to a potential surge in cockroach populations as dining and drinking establishments open or increase their operating capacity. Cockroaches are notorious for their ability to spread disease and can be difficult to control in certain habitats. Our team of Zoëcon experts knows that PMP professionals are always on the lookout for the latest products, best practices and application methods to eliminate infestations and callbacks. Arm your team for the season with the following useful resources and tools.
Lasting Control with Gentrol® Point Source
Featuring insect growth regulator (IGR) (S)-hydroprene, this discreet, non-spray format utilizes a translocating active ingredient that reaches hard-to-treat areas.
Roaches in kitchens and food handling establishments can be especially challenging for pest management, as spraying in several potential habitats is likely not practical or convenient. Fortunately, Gentrol® Point Source is ideal in providing targeted roach control without requiring direct contact with the device and treats up to 75 square feet. Click the link below for detailed videos, resources and application instructions.
Kitchen Cockroach Control
As businesses across the country prepare for relaxed COVID-19 restrictions, we recommend using our Kitchen Protocol Guide when treating bars and kitchens to fight invaders without slowing down operations. The comprehensive guide provides information on where to look, products to use, proper applications, green alternatives and more.
Tip from the guide:
When inspecting for cockroaches, use a mirror to check areas under sinks, countertops and adjacent to dishwashers. Keep in mind that nymphs don't wander far from their harborages, so seeing one means that a harborage is nearby.
Pest Posters
Looking for more visual learning materials that are easy to print and share? We've created training posters spotlighting key insects that provide general education on topics including: habitat, behavior, signs of infestations and control methods. You have the option to download a poster or request a printed version that can be mailed to you for placement in training and product areas of your business.