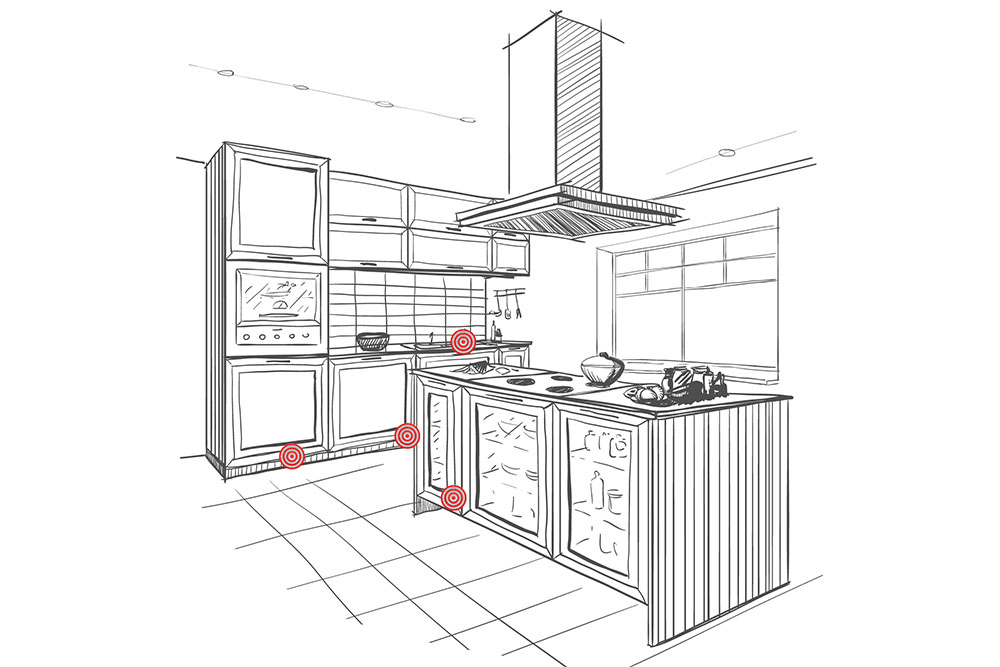 Use our protocol guide when treating a bar or kitchen to boost control power and reduce callbacks. From where to look, products to use and proper applications— it's all there.
Where to Look
For ants, examine edges of counters, seams, baseboards and other elements of construction.
For cockroaches, look in cracks and crevices that are close to water and food sources.
Wall hangings such as drapes and frames
Small flies breed in drains, rotten vegetable matter and disposal lines. Note that they can also emerge from sewer areas through drain traps and improperly sealed toilets.
Check for stored product pests in packaged and spilled food items, wool and organic debris.
---
Best Products for the Job
---
Greener Alternatives