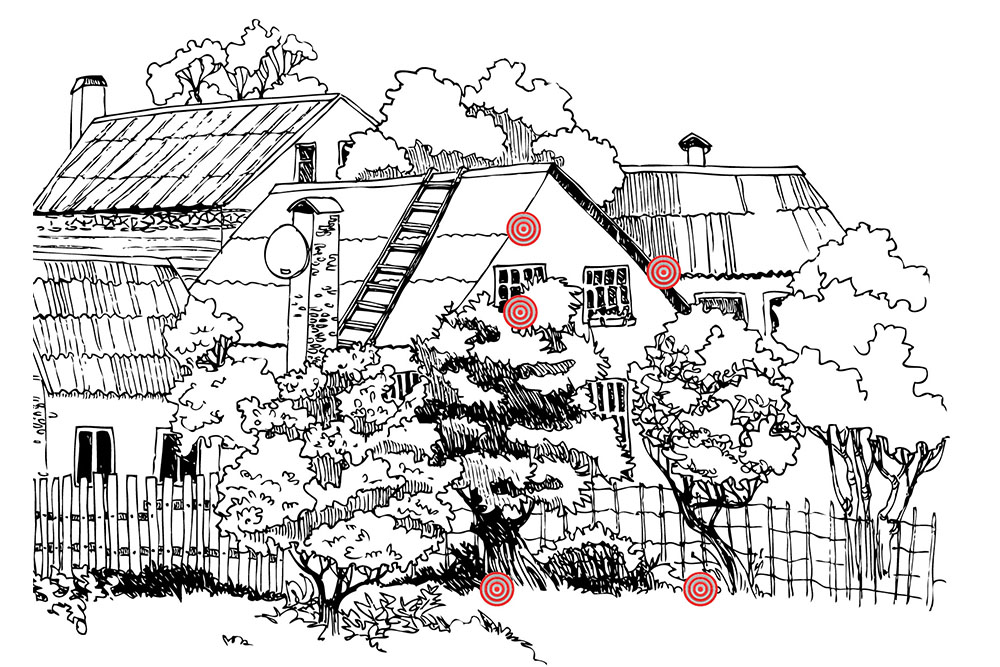 Where to Look
Wasp nests are often not visible, but you will see wasps at entrance points that lead to nests around the eaves and ledges of houses.
Mosquitoes breed in standing water, so areas near puddles, birdbaths, gutters, artificial containers and stormwater retention ponds may be especially infested.
Most species of ants nest underground, while some can be found in compromised wood, dead mulch, leaf litter and gutters.
Ticks quest on tall grasses and bushes seeking a host.
---
Best Products for the Job