Your Guide to Fall Fire Ant Treatments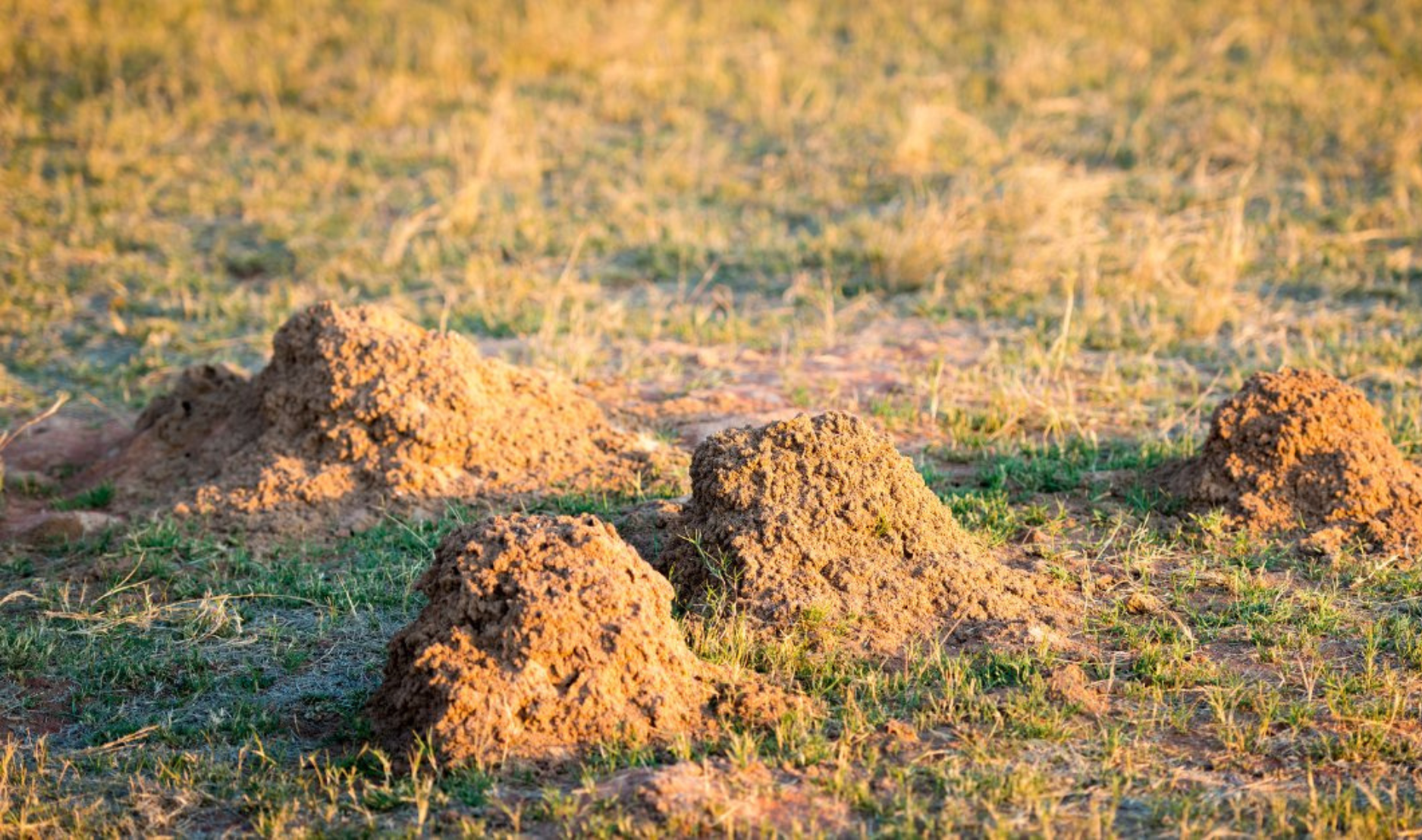 Fire ants are one of the most difficult insects for pest control operators to handle for a reason. These invasive, nuisance insects are often associated with southern states in the USA, but "invasive" is the key word – fire ants are always on the move and they repopulate quickly once they gain a foothold. Infestations are a danger to both humans and animals, and fire ants can cause infrastructural and landscape damage as well.
So, how can PCOs get ahead of fire ant infestations? Treating in the early fall can be incredibly beneficial in the fight against fire ants. Read on to find out why fall is an ideal time for treatment and how to determine which product will best fit your needs.
Fire Ants Hit Fever Pitch in Fall
There's more to fire ant infestations than what meets the eye. Once customers notice a fire ant problem and give their PCO a call, the colony, or colonies, have often been thriving beneath the surface for some time. Fall is a key time for future control. Let's check out a few reasons why:
Most fire ant mating and swarming takes place in the spring. Come fall, fire ant colonies are established after maturing all summer.
Fall weather is better for foraging. Fire ants will be hungry and craving protein. Once temperatures dip below 70 degrees, fire ants begin the quest to stock up for winter, so they'll pick up more bait.
Fire ant reproduction peaks in the late summer/early fall. Colonies are trying to build up their populations for the winter.
An effective fall treatment will help set the tone for spring – more bait will get into the colonies, making the following spring easier.
Selecting Your Fall Treatment Product
There are a few factors to consider when choosing a fire ant control product for your fall application, including size of treatment area and how the ground is used. Since fire ants are able to relocate quickly and effectively, the more ground you're able to treat, the better.
As a rule of thumb, the smaller the area is that you're treating, the more frequent your fire ant applications will be.
For areas smaller than an acre, like a residential yard, ProBait® Formulation for Professionals fire ant bait is a great option. Highly attractive to imported and native fire ants, as well as other ant species, ProBait® fire ant bait works via ingestion. Worker ants carry ProBait® fire ant bait back to the mound as food for the colony, where they eat it and feed it to the queen. ProBait® fire ant bait starts to work immediately, killing the queen in about a week. Once the queen is dead, the colony is effectively destroyed.
For larger areas, Extinguish® Plus bait controls and helps eliminate colonies without colony relocation. It combines the knockdown of an adulticide (Hydramethylnon) and the long-lasting control of an Insect Growth Regulator (IGR) (S)-methoprene.
If the area you're treating is used to grow crops or graze livestock, Extinguish® Professional Fire Ant Bait solves the problems that make control difficult and inconvenient, and can be used in many locations. It is approved for citrus groves, almond groves, pastures, fruit and nut tree groves, and any type of land where crops are grown.
Take Advantage of our Fire Ant Rebate
Fall is the perfect time to treat, and the perfect time to take advantage of our annual fire ant rebate. When you purchase 100 lbs. or more of Extinguish® Plus and/or ProBait® Formulation for Professionals, receive a $0.50 per lb. rebate until September 30, 2023.
Inform your customers that colonies have been developing all summer, and this is the time to treat for maximum impact.
Visit our rebate page here, and check out our solution finder to solve your fire ant issues this fall.