Zoëcon is central to insect control because we offer a wide variety of resources for you, the pest management professional, from industry-leading products to thoughtful collateral and videos to help you achieve success in your insect control efforts.
This month's edition of ZoëConnect takes a look at all of the useful resources we have in support of you.
A Legacy of Innovation
The Zoëcon legacy of innovation dates back to 1968, when Dr. Carl Djerassi and his team produced a group of molecules called insect growth regulators. This development revolutionized the insect control industry and served as the building block for our portfolio of insect control solutions for the next five decades. Learn more about the discoveries that made history.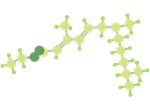 Know Your IGR's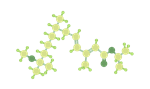 Get to know the IGR's (Insect growth regulators) that started it all for Zoëcon: (S)-methoprene and (S)-hydroprene. These two active ingredients serve as the catalyst behind so many members of the Zoëcon product family. Now more than ever, the value of our IGR-based portfolio is a key component when fighting inflation; what is your time worth? And we've created two quick videos that provide insight into both of these active ingredients. Find out how (S)-methoprene and (S)-hydroprene pioneered years of innovation at Zoëcon.
Get to know these molecules and check out the rest of our video library here.
Take Advantage of Our Insect Control Collateral
We want you to get the most out of your Zoëcon experience. That's why we also offer a full library of product family brochures for the Gentrol®, Zenprox®, Precor®, Essentria® and Premise Control product lines. Check out our Resource Center to access the family brochures, plus our technical white papers, PMP treatment guides and product rebates.
Everything you need to know about our insect control solutions can be found right here.
Put Up A Zoëcon Poster
Ever wish you could see everything you need to know about fleas, cockroaches, mosquitoes and flies at a glance? Zoëcon has you covered. We've created eye-catching, informative posters that look great and provide a snapshot of each insect's appearance, behavior, habitat and risks as well as treatment tips and products.
Ready to get your Zoëcon poster? Just fill out a quick form and we'll send you a copy.
---
Wherever You Are, We've Got You Covered

The Zoëcon team of experts spans across the country to help pest management professionals keep insects under control. Use our interactive map to find a sales rep near you. You'll also find more information about our leadership team and our distributors.