ZoëConnect was designed to take your business, your customers, and your insect control capabilities to the next level.
We've Got You Covered
At Zoëcon, the support and resources we provide for pest management professionals is second to none, but what really sets us apart is the people behind the solutions. No matter where you are in the United States, we've got you covered. Our team of professionals is comprised of experts across the U.S. who are here to help you reduce callbacks and reinfestations. In this issue, you'll meet our team of experts controlling insects in our Eastern territories.
Meet Our
East Regional Sales Managers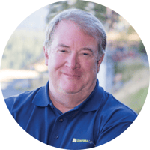 Bill Barrs
Florida
bbarrs@central.com
Bill is our Regional Sales Manager overseeing insect control efforts across the state of Florida. He received his B.S. in Entomology from the University of Florida and spent nearly 30 years at Univar before joining Central Life Sciences in 2015. With more than 40 years of experience, Bill has seen plenty of positive change when it comes to effective, biorational pest control. He's passionate about working with pest control operators to deliver the insect control solutions that help keep communities safe. Bill also conducts in-house technician training for current and prospective Zoëcon end-user PCOs. That's how he earned an "Industry Legend," award in 2006 from Florida Pest Management.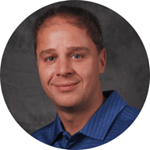 Walker Mobley
Mid-Atlantic
wmobley@central.com
For more than a decade, Walker has worked to mitigate the threat insects pose to the communities he serves. That's why he's passionate about working closely with end users to teach and train them on the value of Zoecon solutions. At the end of the day, Walker prides himself on being a reliable resource for all of his customers. A graduate from the University of North Carolina-Wilmington, Walker also teaches CEU classes in North Carolina, South Carolina and Georgia.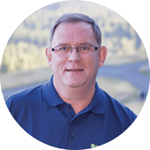 Gary Ross
South Central
gross@central.com
Gary is one of the most experienced members of the Central Life Sciences team, as he's been in the industry for 40 years. As a certified speaker, Gary has been presenting CEU classes for 30 years. He's also worked with botanical 25B insecticides for more than two decades. For many years, Gary has helped create green pest management programs and has provided in-house training for pest control companies.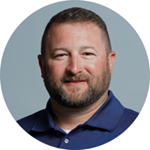 Gary Wagner
East Central
gwagner@central.com
Gary leverages his comprehensive depth of insect control knowledge and wildlife expertise to provide numerous strategies for controlling insects in residential, commercial and industrial settings. As a public speaker for more than 30 years, Gary leverages the power of communication as a tool for generating awareness and increasing education for pest control operators and their customers. He also has a background in the construction trades, which enables him to guide control efforts and provides a more comprehensive understanding of a treatment. Gary is a member of numerous industry associations, including the Entomological Society of America and Phi Chi Omega, a pest control fraternity dedicated to the advancement of pest control science.
Click Here to Find a Sales Rep in your area
Meet Our
Technical Service Support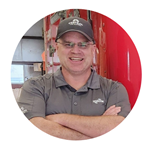 Tony Hughes
Technical Services Entomologist
thughes@central.com
Tony joined Central Life Sciences after a 22-year career serving in the U.S. military. During his military career, Tony provided entomological technical service and military engagements across the United States and overseas in Afghanistan, Djibouti, Egypt, Liberia, Rwanda, United Arab Emirates and Vietnam. Tony's military background has helped Central Life Sciences to explore advanced application methods of our mosquito larvicides in difficult and complex environments. Tony earned his B.A. and M.A. degrees from the University of Kentucky, and has a M.S. degree from the University of Wisconsin-Madison, as well as a Ph.D. in entomology from the University of Florida. Tony's philosophy is seeking first to understand, and then to be understood. He uses that mantra in his teaching, training, and applied research and evaluations.