5 Areas to Treat for Effective Natural Outdoor Pest Control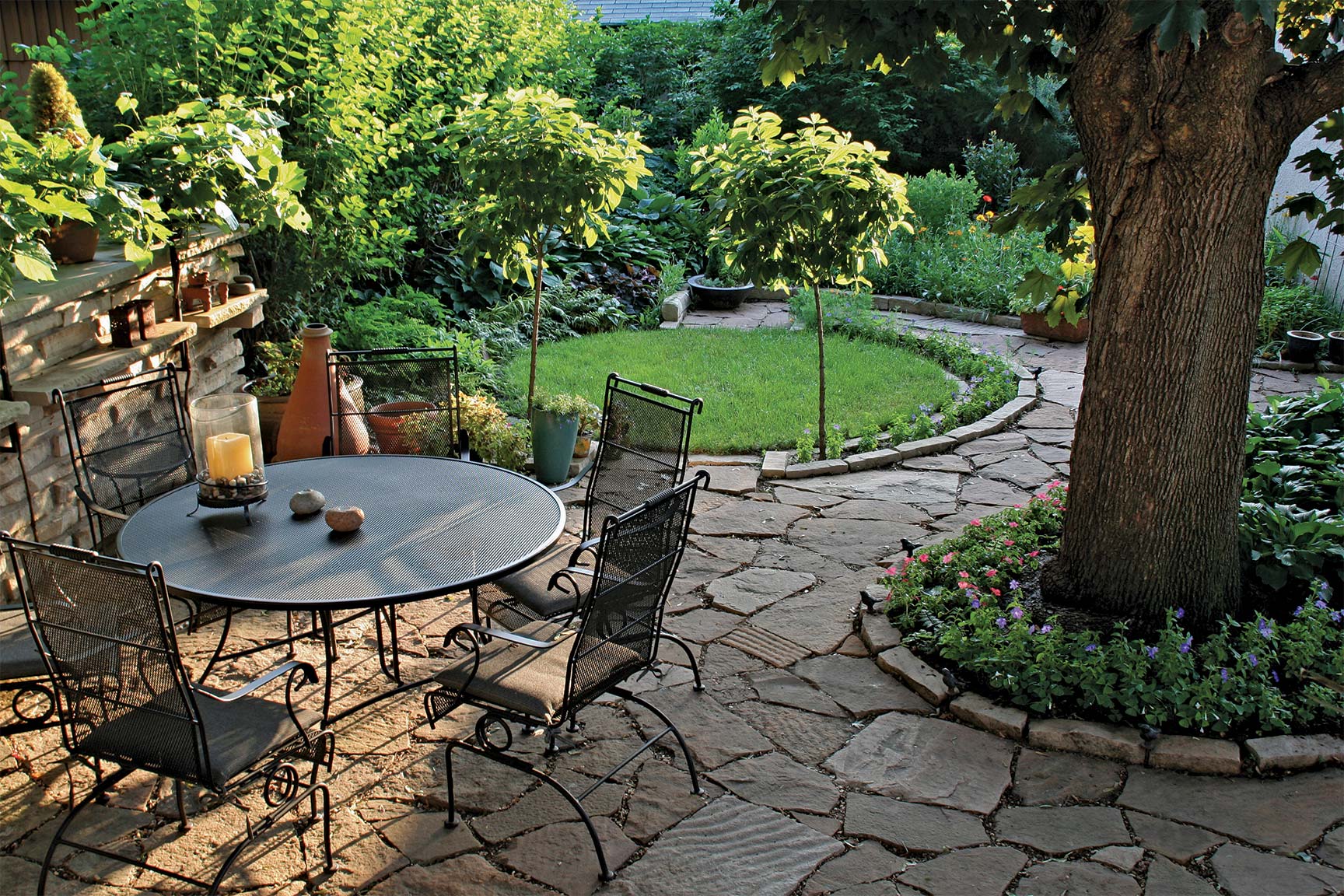 As the warmer months approach, homeowners are heading outdoors to enjoy the comfort of their backyards. However, this also means the return of insects that can make any backyard sanctuary uninhabitable for outdoor activities. Not only do backyard insects deter homeowners from spending time outdoors, they also pose a number of health threats. From tall grasses and vegetable gardens to swing sets and patio furniture, backyards offer dozens of hot spots for pests to seek harborage. Don't let pests ruin your clients' time spent in their backyards. When it comes to treating residential accounts, treat these five insect hot spots using natural pest control, so your clients can safely enjoy the great outdoors.
1. Bushes and Trees
While honeydew itself is harmless to plants, sap-sucking insects such as aphids can inflict damage on bushes and shrubs. Aside from attacking bushes, the honeydew substance that aphids leave behind also attracts other backyard pests like ants. These plant-feeding insects are found on the underside of leaves, and once identified, need to be treated. Essentria® IC-3 Insecticide Concentrate is a natural insecticide option for killing aphids and the other pests that they attract, and can be sprayed directly on shrubs.
Most species of ticks thrive in shady areas, and tree trunks provide the perfect hideaway for these disease-spreading arachnids. The best products for tick treatments are sensitive on the environment and to household pets that also roam around backyards. Plant based insecticides, like Essentria® IC-3 Insecticide Concentrate, should be sprayed on the base of tree trunks for natural tick control, preventing them from seeking harborage.
2. Fence Lines
Does your client have any fencing in their backyard? Animals tend to walk along fence lines, and these high-traffic areas quickly become an insect hot spot. As wild animals follow fence lines from backyard to backyard, they can carry and attract insects like fleas and ticks. To treat these high traffic areas, spread Essentria® G Granular Insecticide six feet on both sides of fencing.
3. Gardens (Flower and Vegetable)
Does your client have a flower garden on their property? Some flowers attract mosquitoes into your clients' yards as male mosquitoes feed on nectar. Essentria® IC-3 Insecticide Concentrate provides natural insect control that can be used for mosquito misting in sensitive areas.
The vegetable garden is one backyard insect hot spot that often goes untreated. Just about any animal that preys on your clients' vegetable gardens also carries ticks with them. Keep disease carrying ticks away from your clients' vegetable garden by applying Essentria® All Purpose Concentrate as a perimeter spray treatment and on vegetation for natural tick control.
4. Play Equipment
Stinging insects such as wasps and hornets can wreak havoc on outdoor fun. To easily spot nests, follow their flight path and also check the underside of slides and on the ceilings of playhouses. Treat these areas monthly with Essentria® Wasp & Hornet Spray, a water-based foaming action spray. This botanic aerosol sprays up to 20 feet, providing knockdown of stinging insects and their nests – allowing for more fun in the sun.
5. Patio Furniture
Nothing can ruin a patio sanctuary like the nagging buzz of mosquitoes and other uninvited guests. Enable your clients to fully enjoy their patio spaces by applying Essentria® Contact Spray, a low-fragrance green pest control solution. Formulated for use on a variety of surfaces, spray Essentria® Contact Spray on all sides of patio furniture as well as seating cushions and throw pillows.